Initialization
The emergence of cryptocurrencies and tokenomics models has led to a significant development in digital advertising. Brands may now provide incentives to audiences, enable transparent transactions, and get data-driven insights that were previously impossible by employing blockchain technology. As these brand-new tokenized advertising campaigns produce tangible outcomes, they can influence the direction of digital marketing in the future.
How Do Tokenized Advertising Models Work?
Campaigns utilizing cryptocurrency tokens and blockchain-based transactions are referred to as tokenized advertising. There are a few fundamental ways that marketers can use cryptocurrency:
Offering native tokens as a reward to users interacting with advertisements or content. Tokens worth $2, for instance, might be earned by watching a brand's video.
Demanding tiny cryptocurrency payments to access premium material without ads. Ad removal from articles may cost 0.5 tokens, according to the publisher.
Enabling blockchain transactions that allow direct tipping of content producers. Micropayments can be made by viewers as gratuities to blogs or YouTubers.
Offering exclusive deals, savings, and coupons that customers may exchange for brand tokens. A hotel might provide $50 in gift cards as a perk for joining its loyalty program.
These models represent a fresh method of valuing exchange between online audiences and marketers. Thanks to cryptocurrencies, digital transactions that would have been impossible or inefficient using conventional payment methods are now possible.
Why Cryptocurrency Advertising Is Revolutionizing the Industry
The following are some significant benefits that Bitcoin and tokenomics offer over conventional digital advertising:
Total transparency – The blockchain ledger contains a permanent record of every transaction. This promotes accountability and trust between users and brands.
Increased engagement – Because tokens give audiences a stake in the outcome, they are motivated to pay closer attention to advertisements and other material.
Detailed insights enable companies to track spending and interaction down to the individual token level, thanks to granular analytics.
Accessibility everywhere – Cryptocurrency makes international transactions quick, affordable, and with low exchange fees possible.
New revenue streams – As the network grows over time, early adopters will profit from the rising value of tokens.
These advantages make cryptocurrency advertising a remarkably compelling concept for audiences and brands. Additionally, collaborations with cryptocurrency payment systems make deployment simple for blockchain advertisers.
Actual Case Studies of Brands Successfully Using Cryptocurrencies
Some innovative companies have already led the way in Bitcoin advertising with spectacular results:
Red Bull's Mint Gold Dust campaign gave tokens to viewers who interacted with films featuring the Formula 1 race. The campaign raised social engagement by over 60% compared to prior attempts.
By permitting transactions in MANA, the platform's native currency, Decentraland's Metaverse Festival generated over $100,000 in virtual real estate and wearables sales in only a few minutes.
A mobile incentive app After offering players the chance to watch brief branded video adverts in exchange for cryptocurrency token prizes, Puzzleheaded reported a 20% increase in weekly active users.
These instances highlight the enormous potential of strategically managed Bitcoin advertising. The data is precise: crypto rewards are effective.
Guidelines for Starting Successful Crypto Ad Campaigns
Here are some suggestions for advertising considering testing cryptocurrency-based campaigns:
Before expanding, begin with a modest test campaign to assess benefits and improve strategy.
To ensure legal compliance, carefully examine the requirements in your area.
To reduce volatility in the main campaign structure, use a stablecoin like USDC.
Use powerful analytics software like DEXTools to track performance down to the token level.
Inform audiences how to use token rewards to guarantee that incentives are used to their most significant potential.
Work with marketing platforms knowledgeable about cryptocurrencies to run campaigns properly.
When experimenting with cryptocurrency advertising, following these recommended practices will result in the most significant advantages with the fewest dangers.
The Eventually Proliferating Use of Tokenized Advertising Models
In the future, as cryptocurrencies and tokenomics gain popularity, they are expected to transform digital advertising. Cryptocurrencies unlock transparency and accuracy that conventional methods cannot provide. For brands eager to adopt new technologies, tokenized models represent a desirable paradigm change, even amid ongoing regulatory concerns. With the right approach, advertisers can use cryptocurrency to engage audiences in novel ways while maximizing ad expenditure. Blockchain will be the foundation of digital marketing in the future.
Summary
Through blockchain technology, cryptocurrencies and tokenomics are revolutionizing digital advertising by providing new incentives, transparency, and analytics. With remarkable success, forward-thinking brands are testing tokenized campaigns to build loyalty and maximize spending. Tokenized advertising can improve the marketing environment as the underlying technology develops and recommended practices become more widely accepted. As more brands become aware of their enormous potential, the stratospheric growth of cryptocurrencies in finance will soon be replicated in advertising.
FAQ
Which blockchain platforms commonly allow for cryptocurrency advertising?
Ethereum is a well-known foundation because of its dominance in the crypto industry as a whole. However, businesses also create campaigns on private blockchains like Cardano, Polygon, and Solana.
How do advertisers get the cryptocurrencies they need to finance campaigns?
Reputable exchanges like Coinbase make it simple to purchase popular cryptocurrencies. Additionally, marketers can collaborate with specialized cryptocurrency payment processors.
Is cryptocurrency advertising scalable for significant businesses and advertising firms?
The scale of crypto marketing is unlimited. But before using a blockchain, brands should conduct a few basic tests to ensure it has enough capacity.
What analytics programs can monitor the effectiveness of cryptocurrency advertising?
Unlike Google Analytics, DEXTools and Nansen are specialized tools that offer campaign analytics down to the token level.
Does running a tokenized marketing campaign need extensive crypto expertise?
To get advice, novices might collaborate with crypto-savvy marketing platforms. But with the proper research, the learning curve is mild.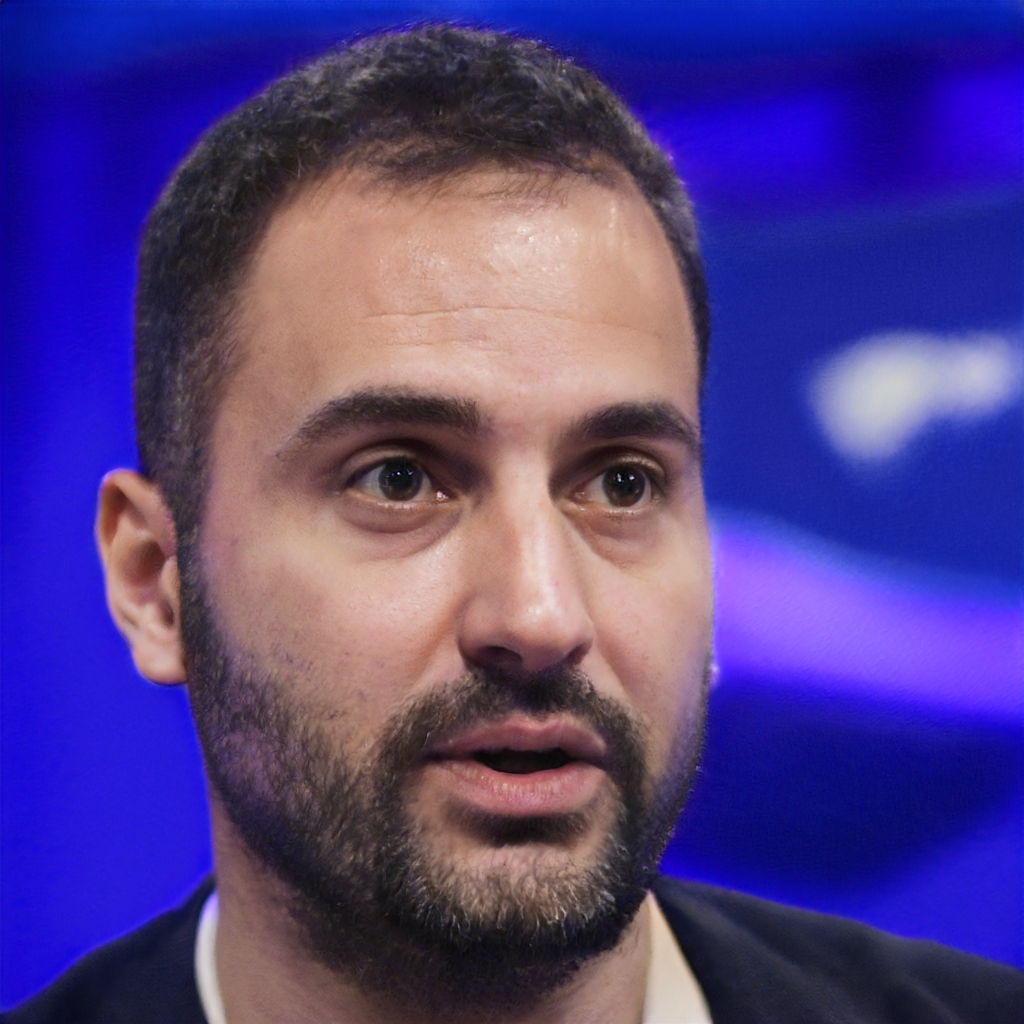 Danny Mele is a seasoned entrepreneur and the author behind genebanktoken.com, a platform that aims to revolutionize the agricultural industry through the use of blockchain technology. With over a decade of experience in the tech industry, Danny is passionate about creating innovative solutions that can drive positive change and help make the world a better place. His expertise in blockchain technology has allowed him to develop Genebank Token, a decentralized platform that enables farmers to share and preserve their seed varieties while ensuring transparency and fairness in the industry. Danny is committed to advancing the use of blockchain technology in agriculture and is constantly exploring new ways to help farmers around the world.