Introduction
The field of genomics holds forth the possibility of solving the complex puzzles contained within our DNA, providing knowledge that may change how we approach healthcare. This extraordinary potential, nevertheless, also raises some privacy issues. The complex web of privacy issues woven into genomic data has proven difficult to manage using traditional methods. Blockchain emerges as a game-changer in this context due to its decentralized architecture and cryptographic security. We are on the verge of a paradigm shift in how we navigate privacy in the era of medical discovery, thanks to the combination of the strength of blockchain and the sensitivity of genomic data.
The Importance of Genomic Information
There is nothing short of an incredible story in the human DNA. The blueprints of our genetic makeup are stored in genomic data, which holds the answers to understanding hereditary features, illness susceptibility, and the individualized treatments that can save lives. In addition to enabling medical advancements, this data necessitates a steadfast commitment to protecting individual privacy. The need to safeguard this information is becoming more urgent as organizations delve deeper into genomics and the excitement surrounding its possibilities.
Issues with Genomic Privacy
The protection of genetic privacy is a complex problem. Genomic information is intrinsically recognizable since it links individuals to their families, ancestors, and themselves. The vulnerability of traditional data management systems to breaches and leaks raises questions about unauthorized access. Furthermore, while data sharing among researchers is essential for advancing science, it frequently requires striking a delicate balance between cooperation and data protection. The possibility of genetic trait-based discrimination further heightens the ethical and privacy issues.
Learning about Blockchain Technology
Blockchain, first intended to serve as the underlying technology for cryptocurrencies, has since developed into a flexible tool with a wide range of applications. A blockchain is a decentralized, unchangeable digital ledger that securely and openly records transactions. With cryptography, each block in the chain is connected to the one before it, guaranteeing that once data is stored, it cannot be changed without network consensus.
Blockchain and Genomic Privacy Together
The similarities between blockchain technology and genomic privacy present a possible synergy. Blockchain technology reduces single-point vulnerabilities by doing away with the requirement for a centralized authority. The integrity of genomic data is maintained by the immutability of blockchain, which makes any data recorded tamper-proof. Because of this alignment, blockchain is a fascinating contender to address the privacy issues raised by sensitive genomic data.
Blockchain's advantages for genomic privacy
Blockchain technology combined with genomic privacy has advantages over traditional data management techniques. Individuals can recover data ownership and offer restricted access to particular parties using the blockchain's principles. Automated and secure data-sharing arrangements are made possible by smart contracts, self-executing contracts built into the blockchain. Blockchain technology's intrinsic openness improves accountability and traceability in data access and utilization.
Data Ownership and Control Security
The ability of blockchain technology to move the centre of data control to the individual is one of its distinguishing characteristics. Individuals can grant or withdraw access to their genetic data using cryptographic keys while maintaining confidentiality. This fine-grained control allows safe data sharing, facilitating cooperative research projects without sacrificing privacy. While protecting their most private information enables people to participate actively in research.
Consent and Ethical Considerations
Beyond technical answers, blockchain and genomic privacy convergence include ethical issues. The transparency and traceability of blockchain technology improve the audibility of data utilization. People can monitor the use of their data and ensure that their wishes for consent are honoured. This transparency ultimately strengthens the moral guidelines guiding data usage by fostering a foundation of trust among data providers, researchers, and institutions.
Practical Applications
The potential of blockchain technology to protect genomic privacy has already been shown in some practical efforts. Blockchain is being used by decentralized genomics databases, safe data marketplaces, and research platforms to guarantee secure data exchange while upholding individual rights. These real-world applications show how blockchain technology has the potential to revolutionize how we manage, share, and safeguard confidential genomic data.
Changing the Environment
The future of genetic privacy will be shaped by blockchain technology as it continues to advance. Responsible practices will be defined through partnerships between blockchain professionals, medical researchers, policymakers, and ethicists. Combined with ethical concerns, modern technology ensures that medical discoveries fueled by genetics are made without jeopardizing people's security and privacy.
Conclusion
The marriage of blockchain with genetic privacy is a musical note in the symphony of medical advancement and technology innovation. This partnership heralds the dawn of a new era in which the challenges of managing genetic data are solved by solutions that put the security and rights of the individual first. As the delicate complexities of genetics and blockchain's decentralized ledger technology converge, a world of secure data ownership, open cooperation, and moral obligation emerges. With this dynamic fusion's help, we can better discover the genetic code's mysteries while retaining complete control over our privacy.
FAQ
What exactly is genomic data?
A person's genomic information, which contains details on hereditary features, illness susceptibilities, and individualized medical treatments, is included in genomic data.
How does blockchain improve the privacy of genomic information?
The decentralized, unchangeable nature of blockchain protects data integrity, ownership, and traceability, solving concerns about privacy and security in administering genomic data.
What do blockchain smart contracts entail?
Self-executing agreements known as "smart contracts" are built into the blockchain to automate predetermined circumstances without middlemen.
Are there actual instances of blockchain being used for genomic privacy?
Some projects leverage blockchain to provide safe and private platforms for exchanging genetic data while maintaining privacy and control.
What role will blockchain play in genomic privacy in the future?
A future where blockchain technology complies with ethical standards and protects the delicate balance between medical advances and individual privacy will be shaped by collaborations between specialists from various fields.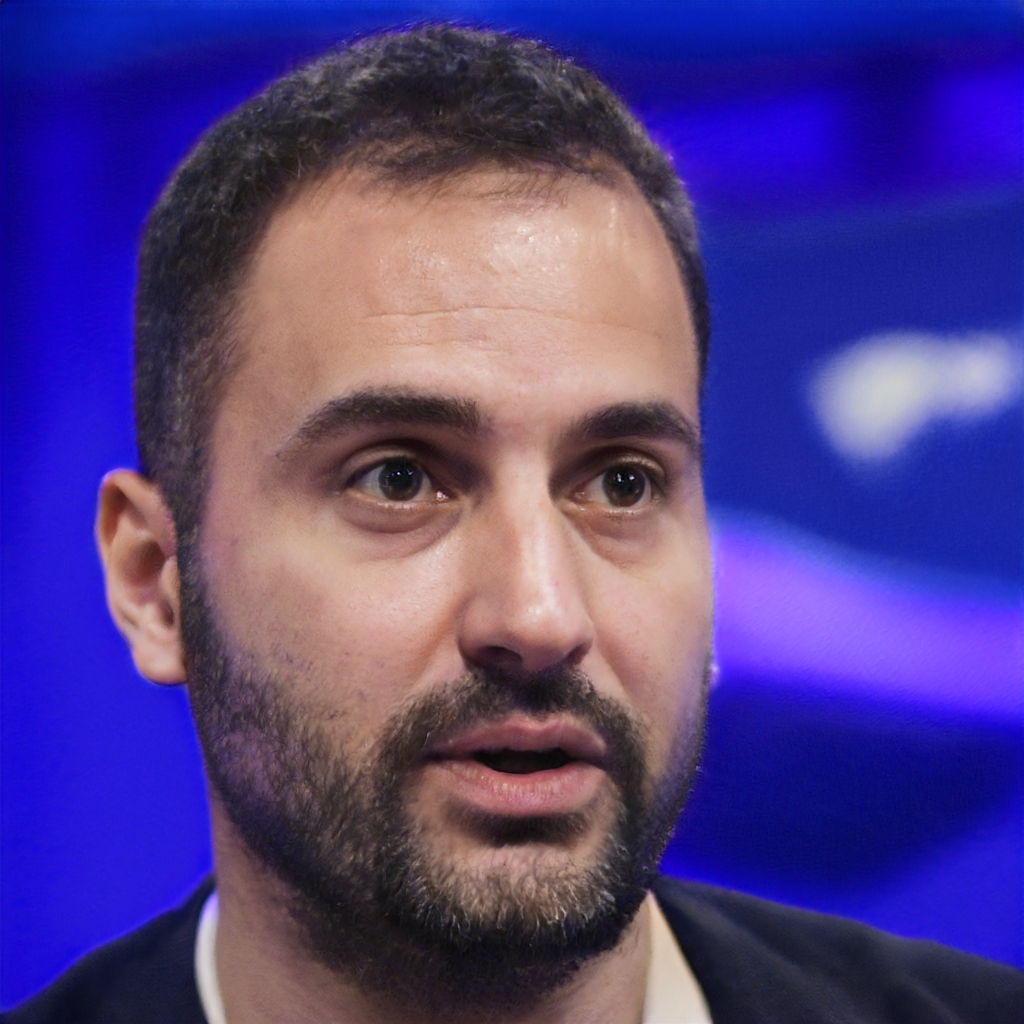 Danny Mele is a seasoned entrepreneur and the author behind genebanktoken.com, a platform that aims to revolutionize the agricultural industry through the use of blockchain technology. With over a decade of experience in the tech industry, Danny is passionate about creating innovative solutions that can drive positive change and help make the world a better place. His expertise in blockchain technology has allowed him to develop Genebank Token, a decentralized platform that enables farmers to share and preserve their seed varieties while ensuring transparency and fairness in the industry. Danny is committed to advancing the use of blockchain technology in agriculture and is constantly exploring new ways to help farmers around the world.